Tools for Helping the Gifted of All Ages Transcend Overexcitabilities to Cope With Trauma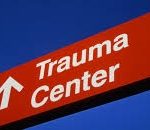 Overexcitabilities, common to the Gifted of all ages, influence both the perception of a life-threatening event and the impact of trauma on gifted persons, whether it's in your community or on the other side of the world. Psychological trauma is exposure to a life-threatening experience ─ yours, or someone else's.
If you missed my talk, or if you'd like to see the slides again, here they are. In this presentation, you'll learn
what's Direct Trauma vs. Vicarious Trauma, and why it matters,
seven signs of a normal trauma response,
what's different about the Trauma Response of a gifted person
one simple mind-body tool that will quickly reduce trauma's negative effects;
four tools that help process trauma related emotions;
two principals to guide your interventions; and
when to get professional help.